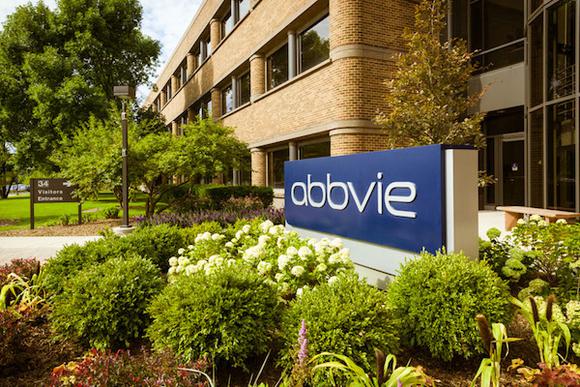 AbbVieInc (NYSE:ABBV) revealed on Thursday the commencement of a Phase 3 clinical trial evaluating the safety and efficacy of venetoclax combined with bortezomib and dexamethasone for the treatment of relapsed or refractory multiple myeloma among patients who are sensitive to proteasome inhibitors and have received from one to three therapy lines.
Earlier this week, the company has also announced teaming up with Bristol-Myers Squibb Company (NYSE:BMY) for a Phase 1/2 clinical trial that evaluates the safety, efficacy, and tolerability of the former's rovalpituzumabtesirine combined with the latter's nivolumab and ipilimumab for the treatment of relapsed extensive-stage small cell lung cancer (SCLC).
Venetoclax Study Design
AbbVie will enroll about 240 patients in the randomized, double-blind Phase 3 study of venetoclax, with a primary efficacy endpoint of progression-free survival (PFS). The combination of venetoclax with bortezomib and dexamethasone will be compared to the combination of placebo with the two variables. Secondary clinical trial endpoints include duration of response (DoR), objective response rate (ORR), overall survival (OS), and other safety and efficacy measures.
Venetoclax
Michael Severino, M.D., AbbVie Chief Scientific Officer and Executive Vice President (EVP) of Research and Development (R&D), explained that the company has interesting development prospects for venetoclax, which is why there are numerous ongoing clinical trials testing the safety and efficacy of its combination with other treatments.
AbbVie, in collaboration with Roche Holding Ltd. (ADR) (OTCMKTS:RHHBY) Genentech, develops and commercializes venetoclax as VENECLEXTA in the US. International commercialization is taken care of by the former.
Rovalpituzumab
The Phase 1/2 clinical trial to be conducted together with Bristol Myers Squibb aims to explore the therapeutic potentials of the combination of its immuno-oncology agents, which are marketed as Opdivo and Yervoy, and rovalpituzumab, which is commercialized as Rova-T. Primarily, the study will determine if Rova-T can improve the overall immunotherapy effect.
Scott Dylla, Ph.D., AbbVie VP of R&D, said in behalf of the company that he is confident about the potentials of the combination in providing new effective treatment options to relapsed extensive-stage SCLC patients. In this collaborative effort with Bristol-Myers Squibb, AbbVie hopes to offer better standard of care for them.
An ad to help with our costs